RS Taichi RSS014 Motorcycle Drymaster Break Riding Shoes

Product information
Not only casual sneaker design suits street style, but also enough functions needed as riding shoes such as waterproofing and protection.
TAICHI original waterproof and breathable material "DRYMASTER" is used mainly.
BOA® fit system provide easy wearing and comfortable fitting. It prevents it to take off even if falling down thanks to the high-cut type.
Dummy shoe lace
Molded Protection(heel, ankle, toe)
Heel guard
Vibram out sole
DRYMASTER

WATERPROOF

BREATHABLE

REFLECTIVE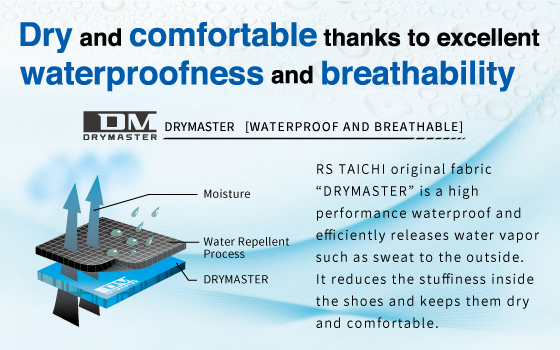 Product Details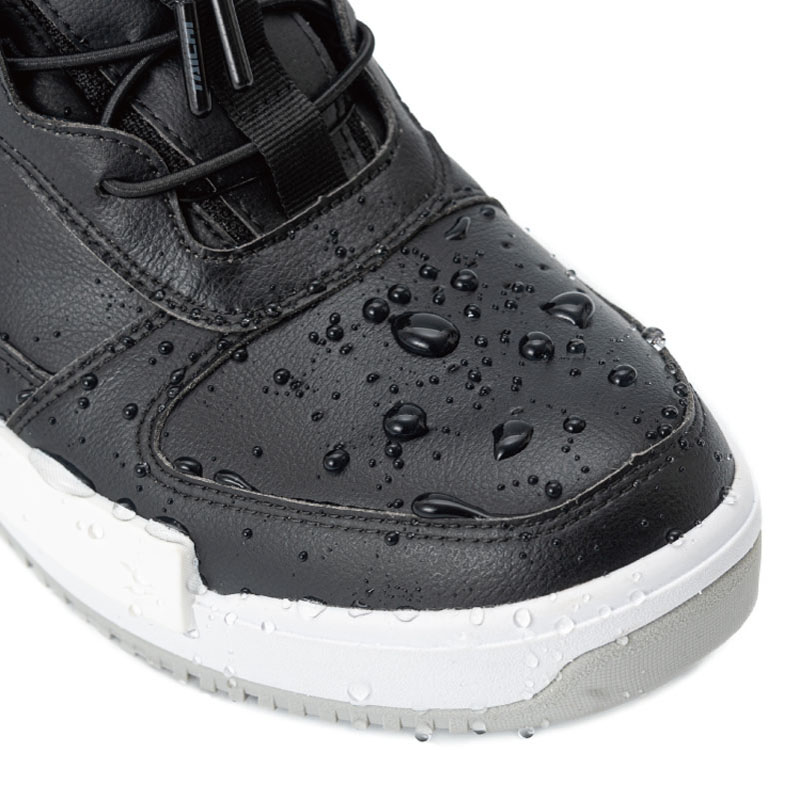 Waterproof
TAICHI original waterproof and breathable material "DRYMASTER" suits any whether.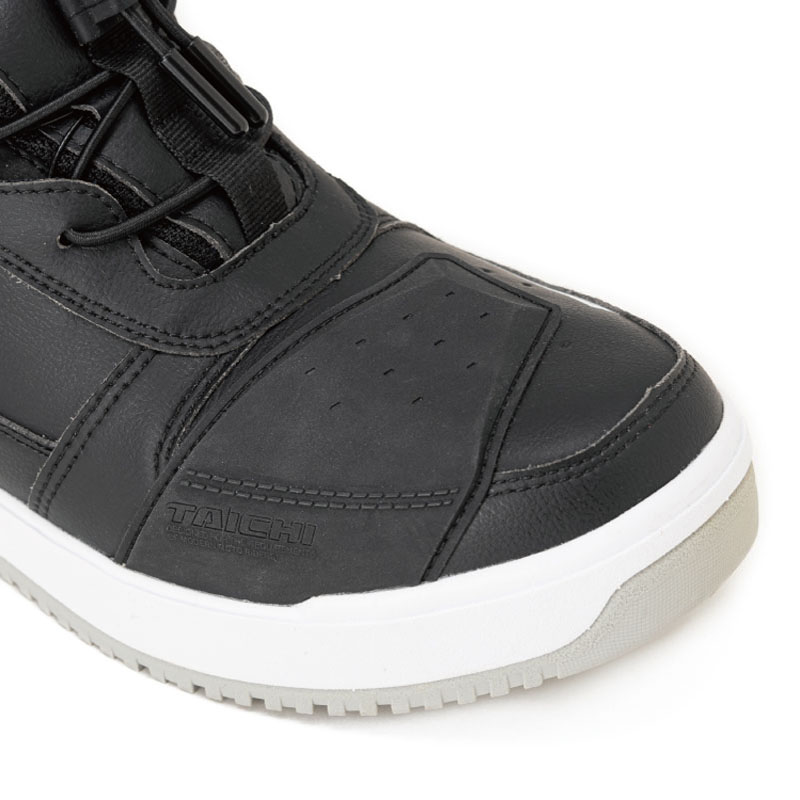 Shift guard
Equipped shift guard for reduce the damage from shift changing. Especially on the left foot, which is easy to damage, has a large support for various pedal operations.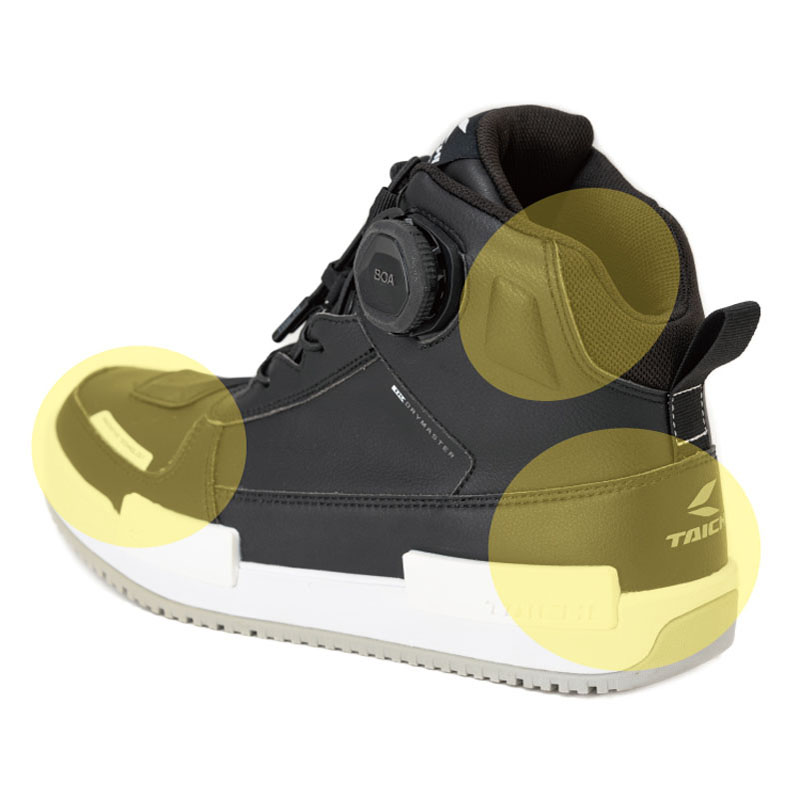 Protector
Equipped hard protection for ankle reduce the impact. Material to avoid friction on inside of heel, reduce damage from friction with the motorcycle.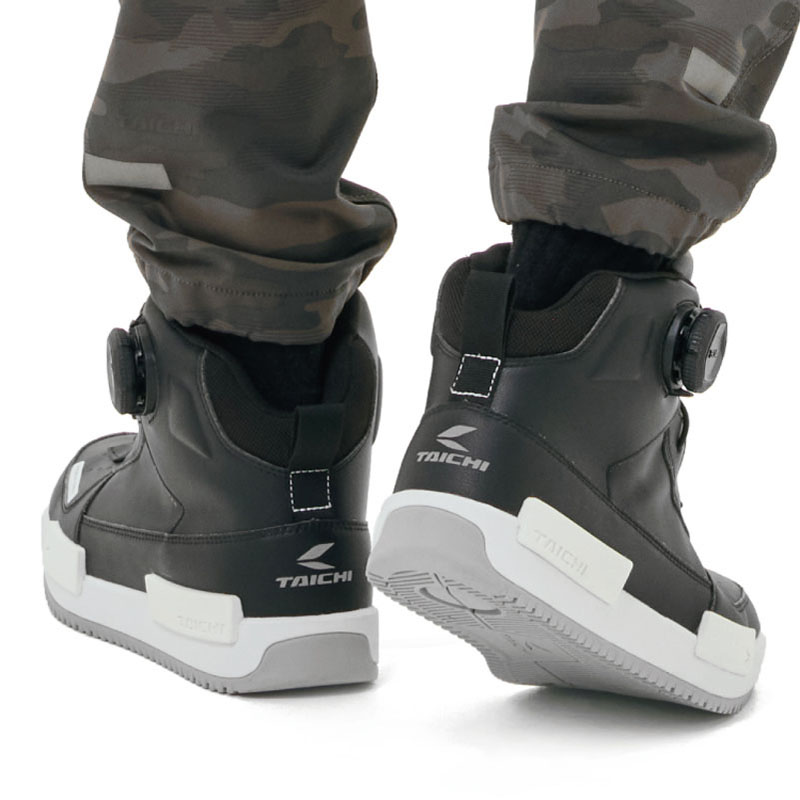 Easy-to-walk structural design
Thickness and gentle shape from arch to heel insole reduces fatigue during walking.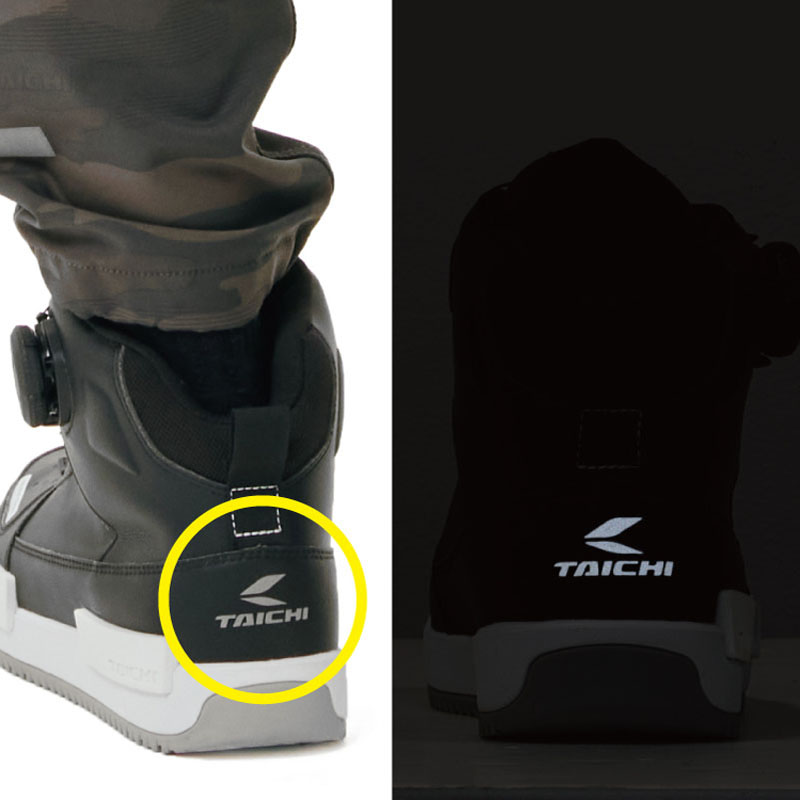 Reflector
Equipped reflector for visibility in nighttime. Reflects the headlights of vehicles from behind.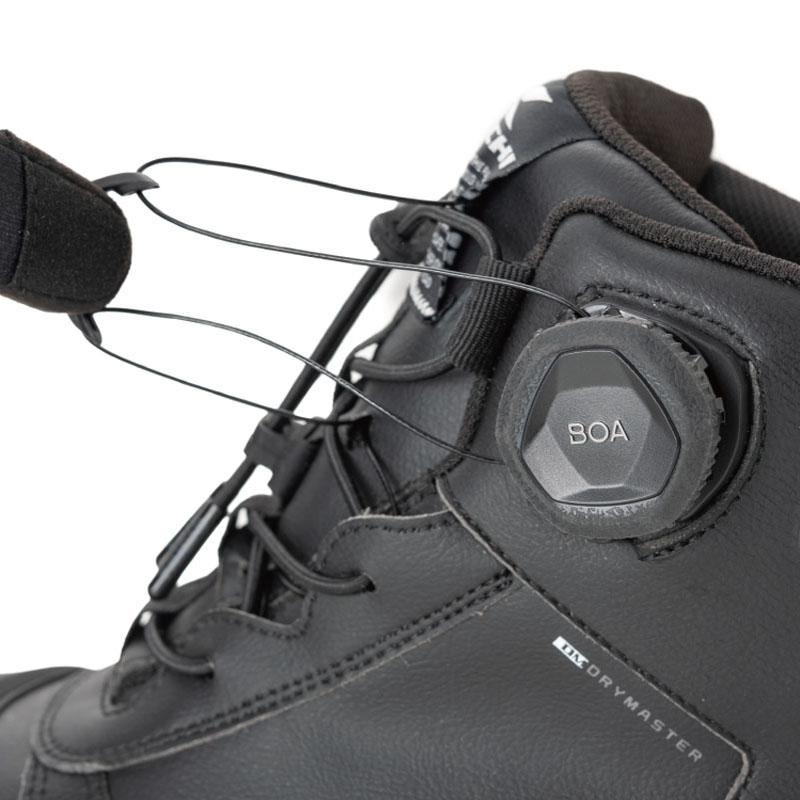 BOA® Fit System
Dial push & pull action which helps easy adjustment for secure fit.
How to operate BOA® fit system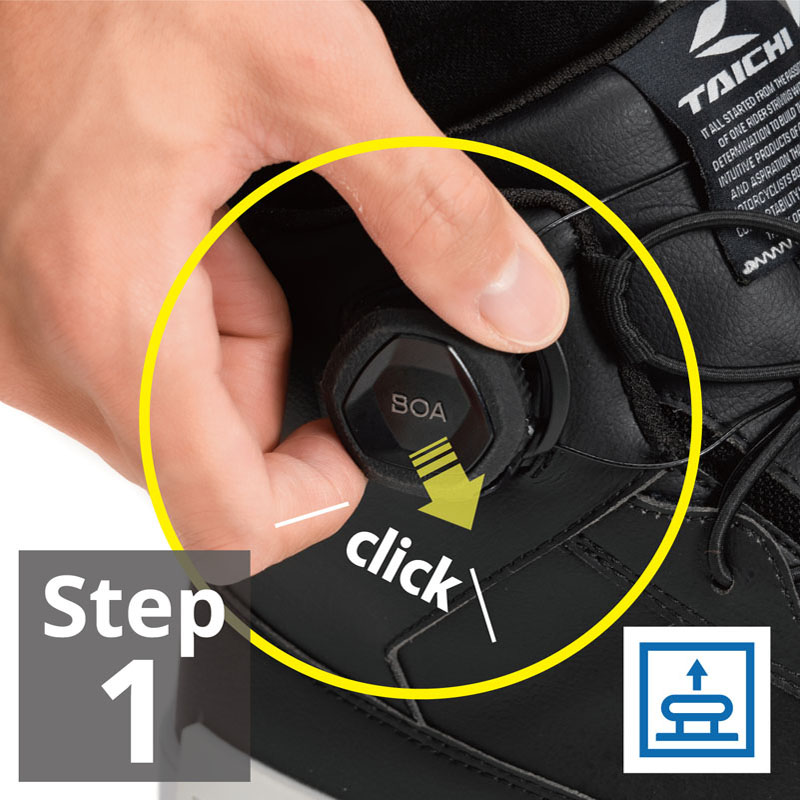 When you put on the shoes, pleased pull up the dial horizontally and release the lock.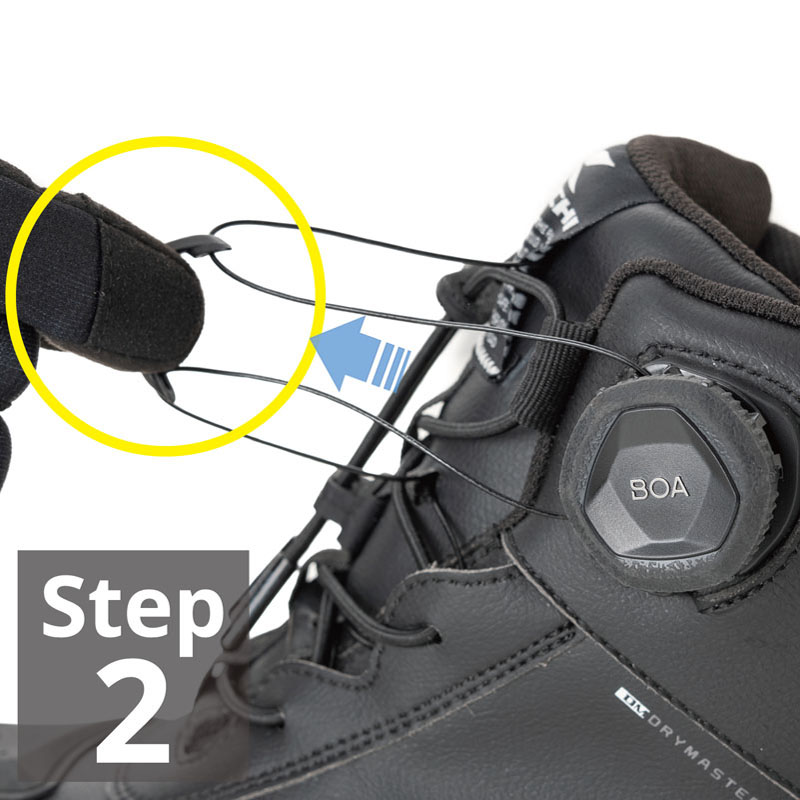 Please loosen the wire by pull up the pull tab.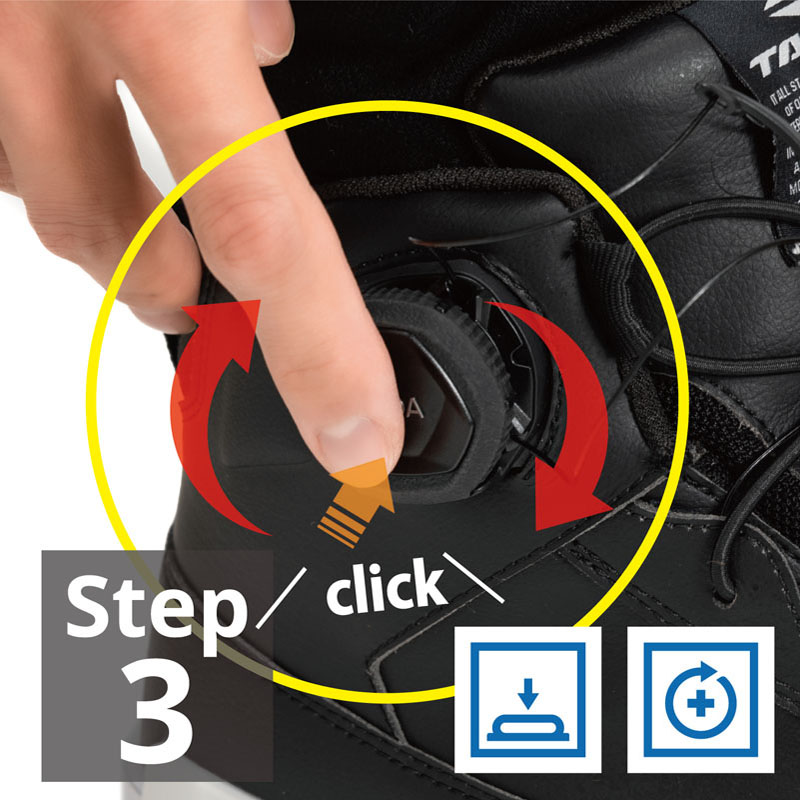 After putting in your foot, please push on the BOA dial to lock and adjust the fitting by turning the dial.When you put off the shoes, please pull up and loosen the wire as Step.1-2.