RS Taichi RSJ342 Quick Dry Racer Motorcycle Jacket

Product information
Sporty designed mesh jacket used breathable and stretchable fabric.
Embroidery design enhances classy.
Chest, shoulder, elbow protector, and back foam padding as standard equipment.
If you hope to upgrade the protection, optional protectors can be attached.
The attachment and snap button on chest area to attach the optional chest protector easily.
It is possible to upgrade CE lv.2 approved protector for the back.
Durable airflow stretch fabric
CE LEVEL2 soft shell protectors (shoulder, elbow)
Hard shell chest protector
Ultra water repellent and durable stretch fabric (upper area)
Polyester mesh fabric superior airflow (main area)
Men's : Height 178 / Chest 96 / Waist 76 / Hip 95(for L size)
CHEST

SHOULDER

ELBOW

BACK

T-DRY

REFLECTIVE

AIR THRU

STRETCH
Product Details
Equipped the chest protector
Hard shell chest protector is equipped as standard to reduce the damage when falling over. You can also upgrade to the optional chest protector easily with the snap button. It can be adjusted to the optimum position by the fixed button and Velcro.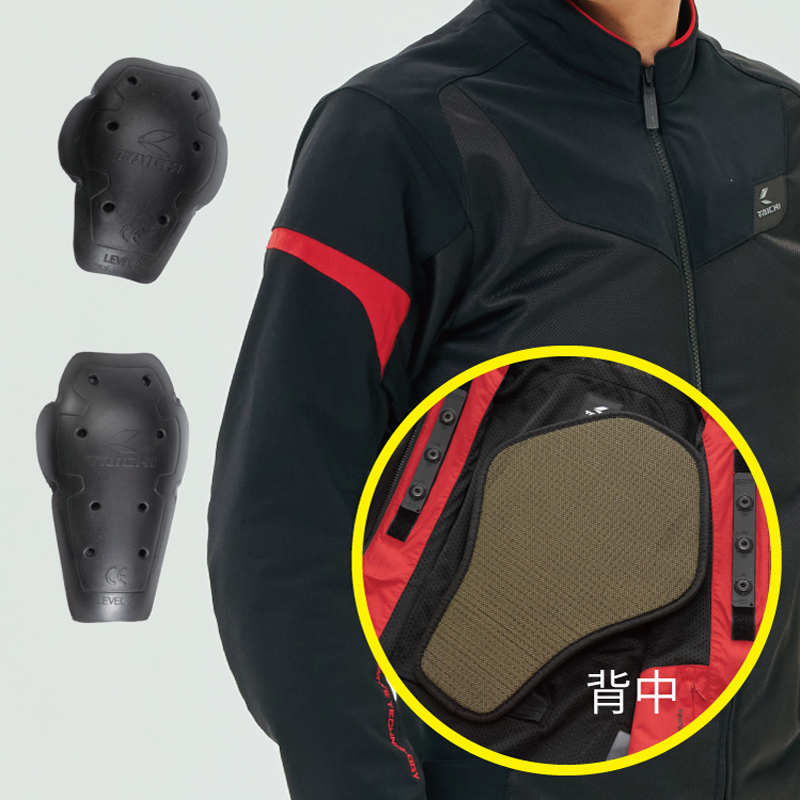 Equipped the protectors
CE lv.2 soft protectors on shoulder and elbow. Foam padding on the back.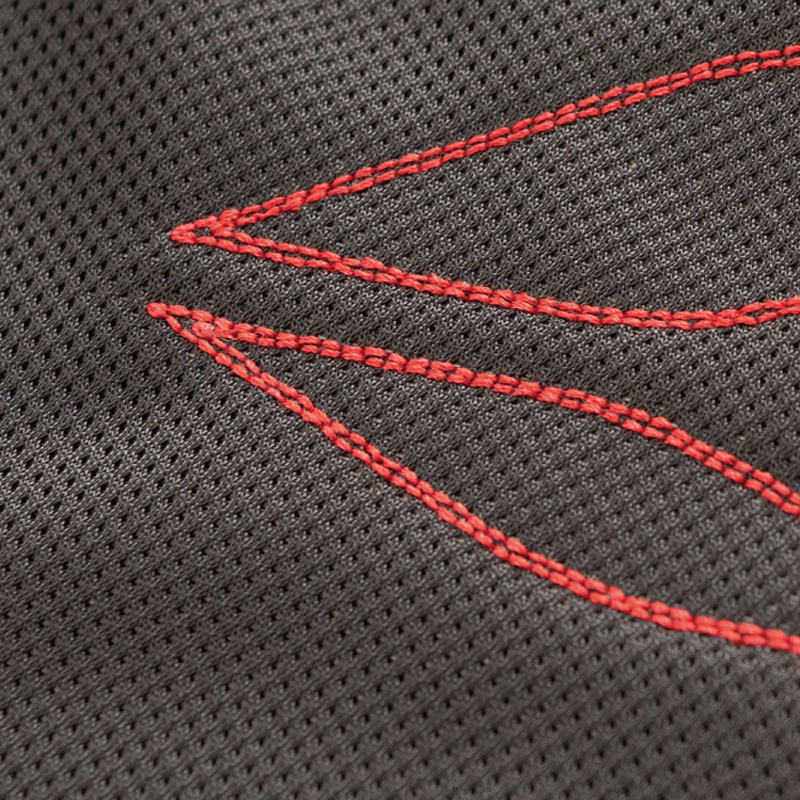 Air-through and comfort
This jacket is used tough and highly breathability stretchable fabric and wide mesh.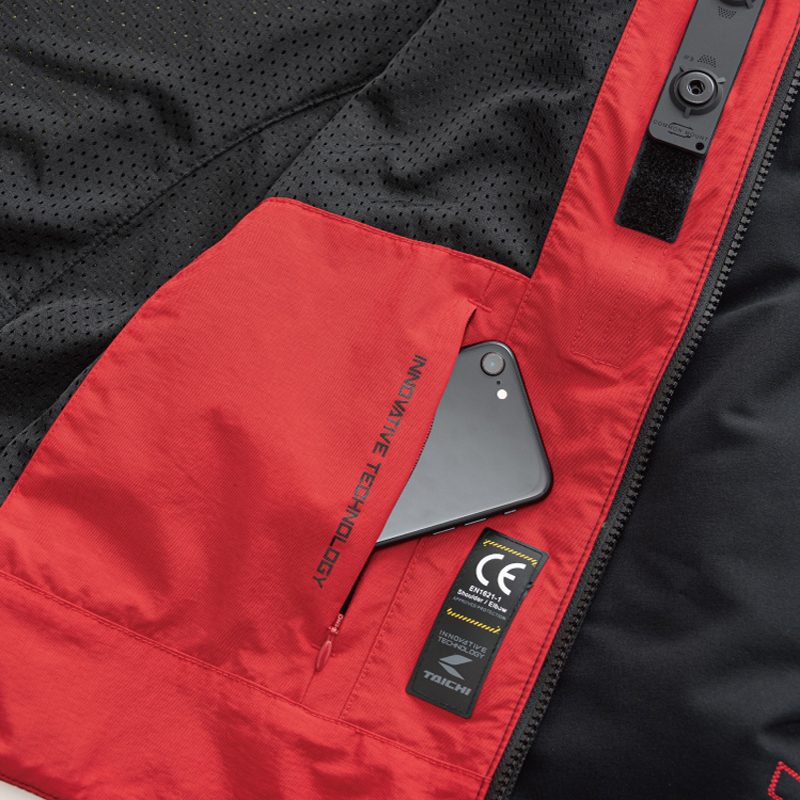 Inside pocket
Inside pocket with zipper for carry your small belongings.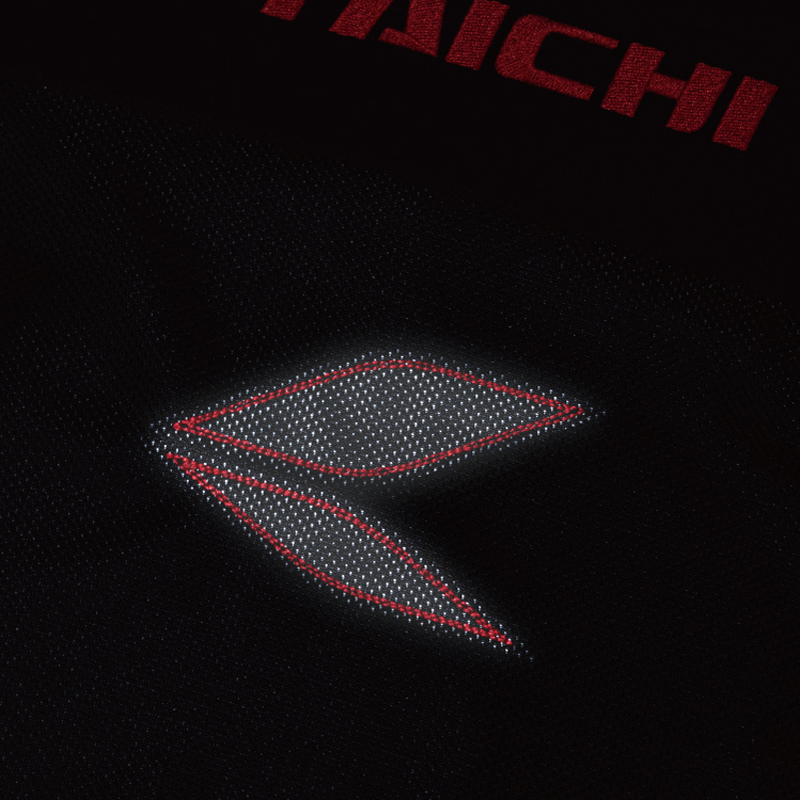 Safety in night time
To help maintain good visibility, reflector panel are located on rear and front.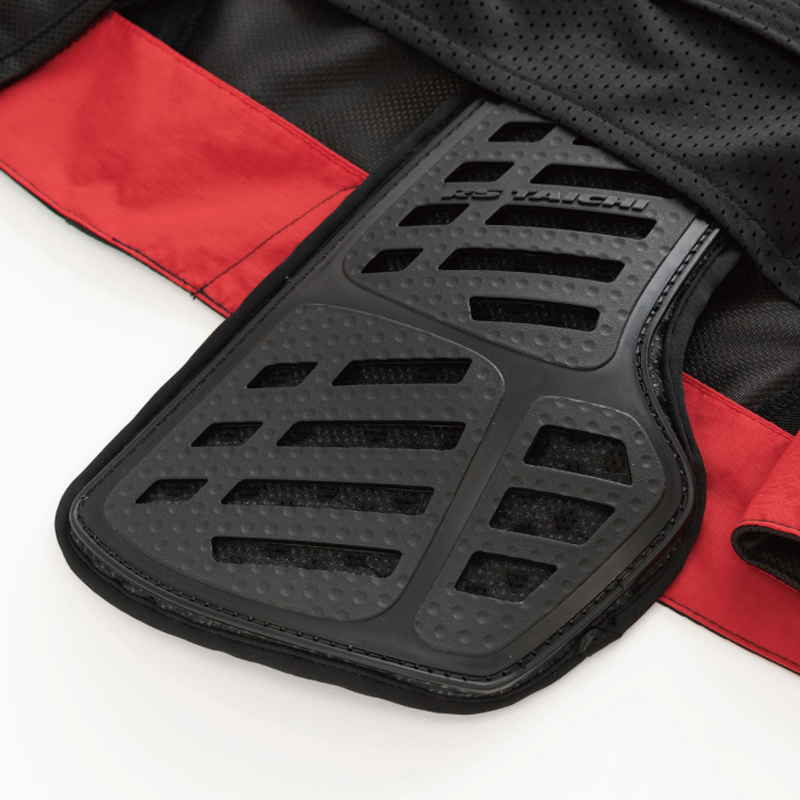 Removable protectors
Each protector can be removed. Chest protector can be accessed from Velcro on the back of the waist.