RS Taichi RSJ337 Protection Mesh Vest

Product information
Excellent breathability polyester mesh inner vest with chest protectors and back foam padding.
By wearing this vest under a non-protector jacket, it is possible to wear chest and back protectors easily.
To enhance protection more, the optional protectors can be attached. You can attach the optional chest protector easily with snap button. (CPS)
PU hard shell chest protector
Back padding with hard plate
Removable hood
Material : OUTSIDE:Polyester 100%/INSIDE:Polyester 100%
CHEST

AIR THRU

REFLECTIVE

T-DRY
Product Details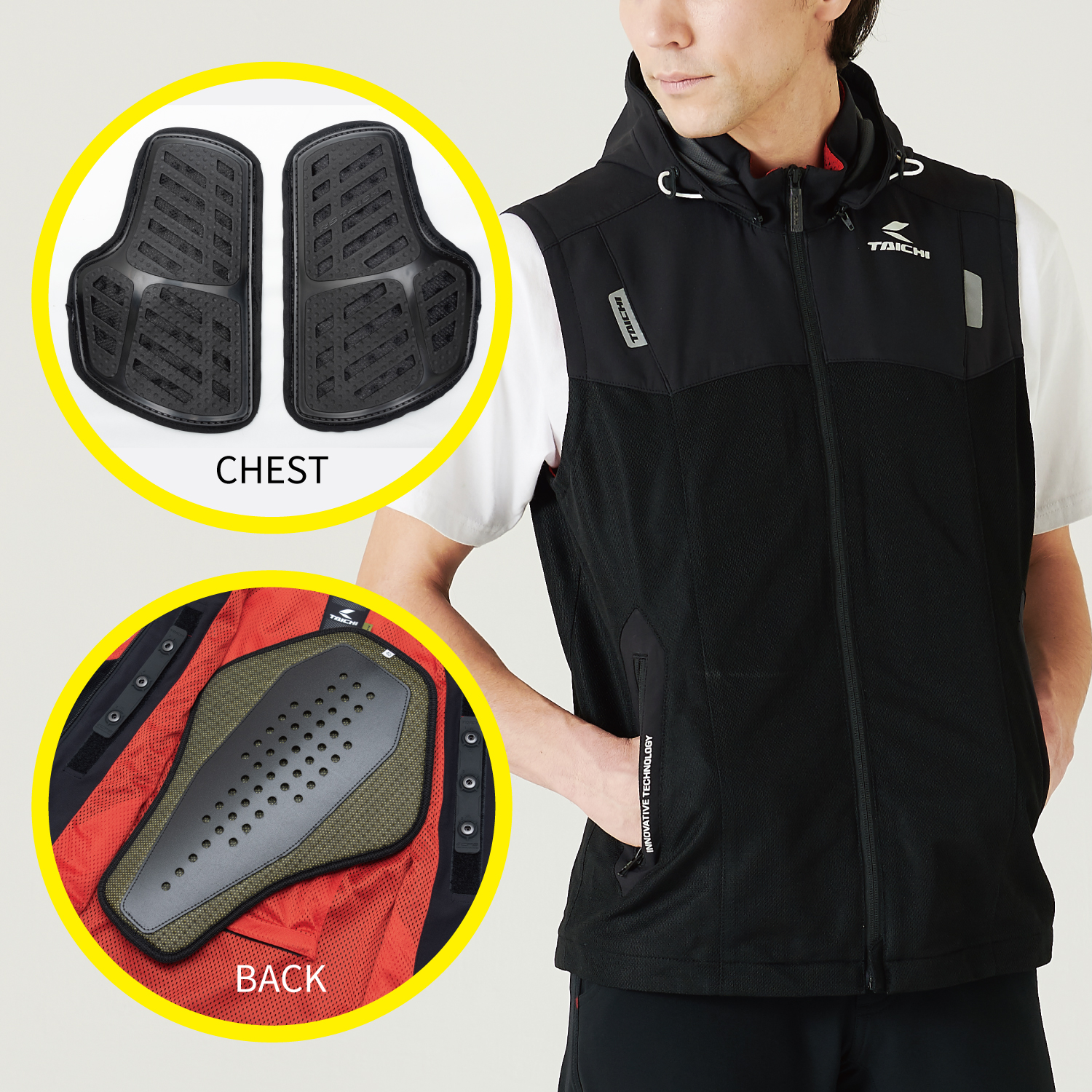 Protectors on chest and back as standard equipment.
Equipped separate type hard shell protector on chest and foam padding with hard plate on back to reduce the damage to your body when falling down.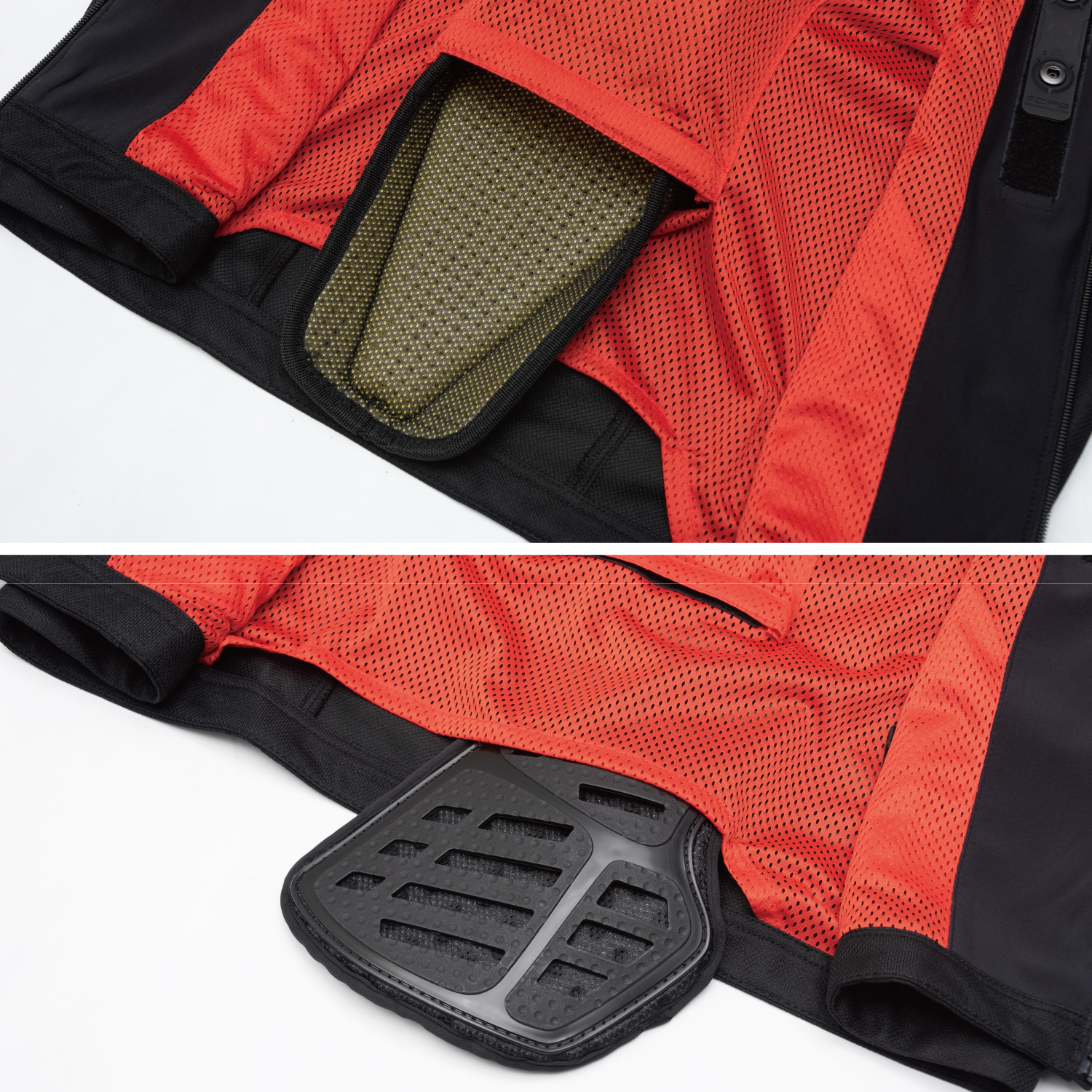 Washable specifications
Protectors on chest and back are removable.Chest protector can be accessed from back waist.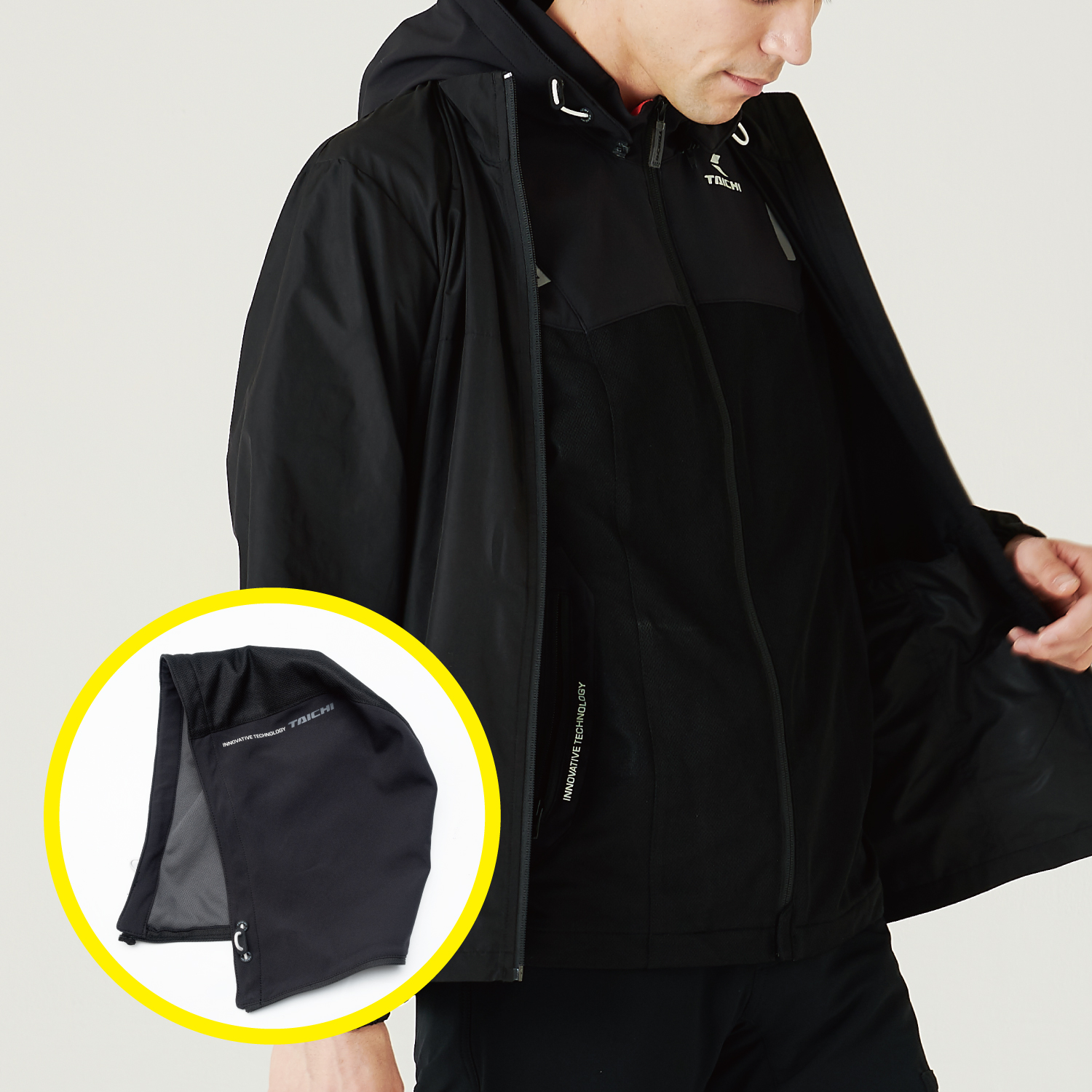 Suitable for any style
The hood is removable from the zipper to suit any style.The vest is breathable and can be worn individually during break time.